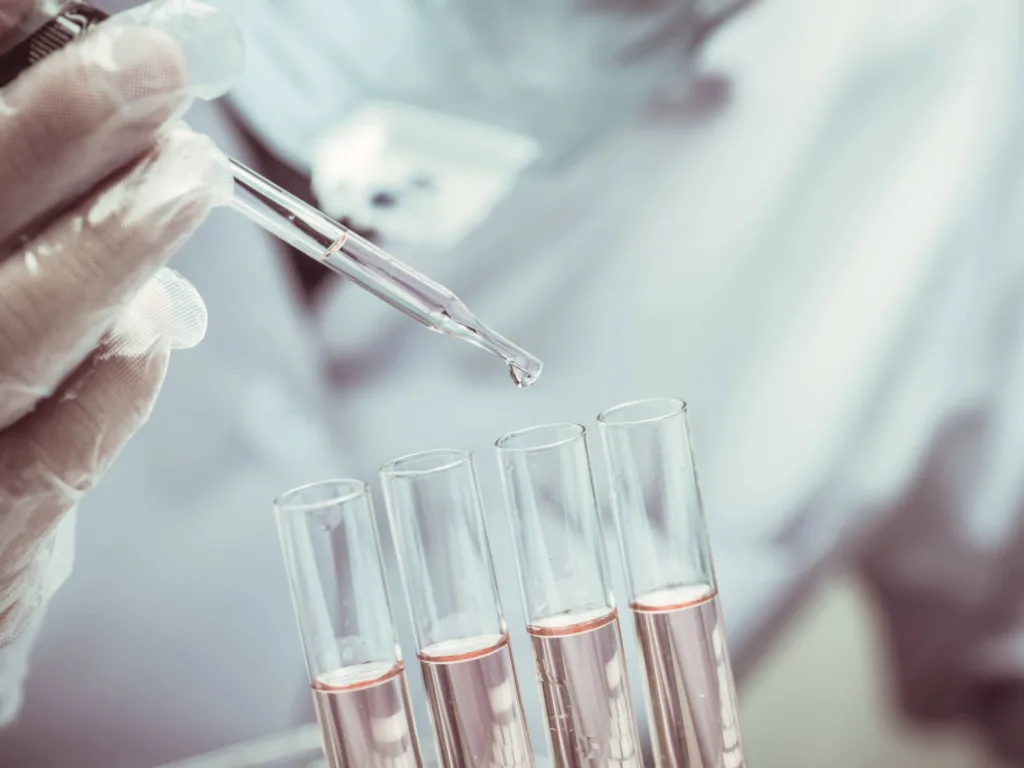 Behind Our Science
We are dedicated to creating innovative solutions for the most complex medical challenges, utilizing our unique approach to regenerative medicine. Protego-PD™ is a biologic with anti-inflammatory and immunomodulatory capabilities that work together to orchestrate a complex cellular response to restore and repair organs damaged by inflammation-driven diseases. (Footnote: Data on file. Plakous Therapeutics.)
At the heart of our work is Plakous' unique processing method, which collects and preserves over 950 different proliferative, developmental, and immune modulating proteins and chemokines from donated full-term placental tissue. The wide range of growth factors captured during processing work collectively to inhibit inflammation directly and prevent over-activation of immune cells, leading to a damaging, inflammatory microenvironment at the site of disease. (Footnote: Data on file. Plakous Therapeutics.)
Clinical Targets
Protego-PD™
Necrotizing Enterocolitis
Our first clinical target is preventing necrotizing enterocolitis (NEC), a rare pediatric disease complicated by prematurity that affects 6.2% of the 52,000 premature babies born each year in the US. (Footnote: Mara KC, Clark RH, Carey WA. Necrotizing Enterocolitis in Very Low Birth Weight Neonates: A Natural History Study. Am J Perinatol. 2022 Sep 16. doi: 10.1055/a-1851-1692. PMID: 35554890.) Despite advancements in neonatal ICU care, NEC still results in a mortality rate of 37%. (Footnote: Frost BL, Modi BP, Jaksic T, Caplan MS. New Medical and Surgical Insights Into Neonatal Necrotizing Enterocolitis: A Review. JAMA Pediatr. 2017 Jan 1;171(1):83-88. doi: 10.1001/jamapediatrics.2016.2708. PMID: 27893069.) Protego-PD™ has received rare pediatric and orphan drug designations for its potential in preventing NEC disease, and our preclinical work has shown significant decreases in disease severity and the number of gut segments affected.

Osteoarthritis
Another area of focus for Protego-PD™ is osteoarthritis, which affects a large portion of the population and is worsened by traumatic injuries and aging. (Footnote: Vine JB, Apiliprantis AO, Gomoll AH, Farr J. Cryopreserved amniotic suspension for the treatment of knee osteoarthritis. J Knee Surg. 2015;29(6):443-50.) The wear and tear on the articulating cartilage in joints accelerates as age reduces the body's ability to regenerate tissue, leading to joint discomfort and mobility issues. When an injury is introduced, inflammation causes the cartilage tissue to deteriorate more quickly. (Footnote: Carbone A, Rodeo S. Review of current understanding of post-traumatic osteoarthritis resulting from sports injuries. J Orthop Res. 2017 Mar;35(3):397-405. doi: 10.1002/jor.23341. Epub 2016 Jul 22. PMID: 27306867.) In preclinical models of joint destabilization, Protego-PD™ has shown highly significant protection of joint cartilage. (Footnote: Data on file. Plakous Therapeutics.)
Our expertise in biotechnology, biopharma and regenerative medicine is changing the game in inflammatory treatment, offering a new approach to decrease inflammation and promote regeneration for healthier cartilage, improved gut health, and normal neurodevelopment.
Disclaimer: These statements have not been evaluated by the Food and Drug Administration.